Smash everything in sight! Punch through walls, windows, and floors to take down the building but be careful, private military has been hired to stop you. Use your hands to defend yourself against an onslaught of bullets, rockets, and missiles as you climb your way to the top.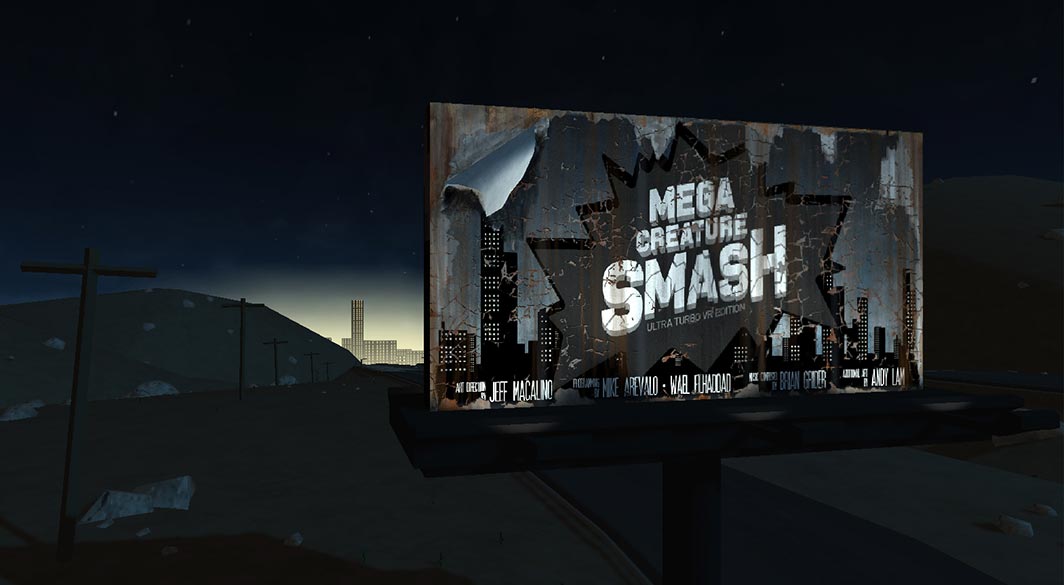 When we first started testing out the Leap Motion Controller we quickly found how cool it was just to move around objects, we took it a step further and made it so we could destroy buildings. We were inspired by giant monster movies and the classic arcade Rampage. How fun would it be to be those monsters smashing everything in front of them.
Our approach to all our games in terms of design is to keep it simple. You start the game and start smashing things with your hands… that's it, but if you really want to survive you have to pay attention to the damage you're taking and time left on each level. Our goal for this game is to create an experience that is simple, fun, and challenging.
Please be sure to give yourself enough room around you, there may or may not have been faces smacked during production.